The rising cost of healthcare is one of the biggest concerns in the United States today. With prices continuing to rise and insurance companies becoming more and more reluctant to cover certain treatments, many people are forced to pay out-of-pocket for their medical care.
One of the most popular – and controversial – types of medical care is functional medicine. Functional medicine doctors in Overland Park take a holistic approach to health and focus on preventing disease rather than simply treating symptoms. So the question is, is a functional medicine doctor worth the money? We investigate.

The Benefits of Working With a Functional Medicine Doctor in Overland Park
Functional medicine practitioners are more knowledgeable than many conventional doctors in terms of identifying the underlying cause of a problem. Rather than simply treating symptoms, a functional medicine doctor in Kansas City takes a "whole body" approach to health by looking at the person as a whole rather than focusing on just one system or body part. Other terms you might hear for functional medicine are integrative medicine, holistic, alternative, and naturopathic. 
In addition, the best functional medicine doctors make use of a variety of treatments, such as nutrition therapy and lifestyle changes, to help their patients achieve optimal health and function. This approach is often more successful than conventional medicine, as it looks at the root cause rather than treating the symptoms.
Because functional medicine doctors in Overland Park take their time with each patient, they are typically able to develop treatment plans that are personalized to that individual. This level of care is typically not available in the conventional medical setting where time is limited and patients are seen for shorter periods of time.
Finally, functional medicine doctors understand the importance of a healthy lifestyle. They work with their patients to create a lifestyle plan that includes exercise, stress management, healthy eating, and other important components that can help prevent disease and promote optimal health.
As the cost of health care continues to rise, many people are looking for alternatives to traditional medicine. One such alternative in Kansas City is functional medicine. But is it worth the extra cost?
The cost of functional medicine can range from several hundred dollars to a few thousand dollars, depending on the program you choose, and how long the program lasts. On top of the cost, many insurance companies do not cover this type of medicine. This is why it is important to speak with your doctor to find out the costs before you get started. For example, Dr Melinda Griffin from Functional Health KC can provide a breakdown of tests, supplements and treatment plans to eliminate any financial surprises. See the bottom of this blog to get a general idea of her pricing.
However, many people believe the cost of functional medicine is worth it for several reasons. First, the approach used in functional medicine can often achieve superior results over traditional medicine. Furthermore, it can also reduce the cost of expensive medications by eliminating the need for them. Finally, the personalized treatments offered by functional medicine practitioners can be more cost-effective than traditional treatments over the long run.
For these reasons, the cost of functional medicine can be worth the extra expense for many patients. It is important to keep in mind, though, that everyone's situation is unique, and you should research the cost and benefits before making a decision.
What to Look for When Choosing a Functional Medicine Practitioner
When it comes to finding a functional medicine practitioner, it's important to do your due diligence and research potential options. Here are a few things to consider when evaluating potential practitioners:
Education, Certification and Licensure:

Make sure the practitioner you're considering is board certified, licensed, and has a degree in the field.

Professional Organizations:

Does the practitioner belong to any professional organizations related to functional medicine?

Services Offered:

Does the practitioner offer the services you're looking for?

Payment Options:

What forms of payment are accepted by the practitioner? Are there payment plans available?

Insurance Coverage:

Is the practitioner in-network with your insurance company? Most insurance policies do not cover it, but your provider can give you a breakdown of costs before you get started.

Reviews:

Read online reviews about the practitioner to get a better sense of their services and skills.
By making sure the practitioner you're considering meets these criteria, it will help you make a more educated decision if functional medicine is the right approach for you.
Functional medicine is a type of personalized medicine that focuses on the whole person. This approach looks at all the factors that contribute to good health, including lifestyle, diet, and environment.
By looking at the whole person, functional medicine can identify underlying root causes of dysfunction and disease. This type of personalized medicine is quite different from conventional medicine, where treatment typically focuses on the symptoms of a particular condition. Functional medicine looks at factors like genetics, lifestyle, environment, and diet and how they all interact to create an individual's health.
For instance, while a traditional doctor may prescribe a drug to reduce blood sugar levels, a functional medicine doctor's office in Overland Park may look at ways to improve diet, introduce exercise, and take other measures that help reduce the need for medication.
Benefits of Working With a Functional Medicine Doctor
Functional medicine is not a one-size-fits-all approach, and practitioners often spend extra time with their patients to help them understand the personalized approach to their health and to develop an individualized care plan with achievable goals. Because of their holistic approach, these doctors can pinpoint the underlying cause of a chronic health issue and work with the patient to develop an effective plan to fix the issue or prevent it from recurring.

A functional medicine doctor can bring a wealth of knowledge to the table, especially when it comes to helping patients design an individualized plan that works for their needs. Working with a functional medicine doctor can offer several benefits, including:
Identifying nutritional deficiencies and dietary issues

Finding solutions to health issues, such as chronic pain and digestive issues

Uncovering the underlying causes of health concerns

Devising effective and realistic health plans to improve overall wellbeing

Providing education about health-promoting lifestyle and dietary changes

Utilizing lab testing to monitor and track health and healing
A functional medicine practitioner can use the latest and most innovative approaches to help you find solutions to your health issues, while using a holistic and preventive approach. Additionally, they can provide the motivation and guidance you need to stick to the health plan you've designed and enable you to achieve your health and wellness goals.
Functional medicine doctors are often more expensive than traditional doctors. They may not be covered by insurance, or may only be partially covered. And because they focus on the whole person, they may take more time with each patient.
What Does A Functional Medicine Consultation Look Like?
The functional medicine consultation typically starts with a comprehensive questionnaire on the patient's medical history and lifestyle. This questionnaire is followed by a series of tests, such as blood tests, to determine what is happening in the body at a cellular level. Then, the functional medicine doctor evaluates the data and develops a treatment plan.
The Functional medicine doctor works with the patient to identify underlying health issues that could be contributing to the patient's condition. Once the underlying cause is identified, the functional medicine doctor can recommend targeted therapies such as dietary changes, lifestyle changes, natural supplements, and other treatments to address the underlying issues.
The goal of a functional medicine consultation is to help the patient understand why they are ill, how to reach optimal health, and how to prevent further health problems in the future. A functional medicine doctor can help the patient find the root cause of the problem and develop an individualized approach to treatment, which may include lifestyle changes and dietary interventions in addition to conventional treatments.
So, is a functional medicine doctor worth the money?
So, is a functional medicine doctor worth the money? Absolutely! Functional medicine doctors take a comprehensive approach to healing that views the body as a whole system. This approach addresses underlying issues rather than just focusing on symptoms. While the functional medicine doctor can recommend targeted therapies to help you achieve optimal health, the true value lies in integrating functional medicine with conventional medicine and creating individualized treatment plans that take into account the unique factors of each patient.
How Much Does Integrative Medicine Cost?
At Functional Health KC we are upfront about costs. In addition to our package plans, we offer an integrative approach that could include chiropractic or acupuncture care. These aren't required but are a nice perk to have right there on-site. Below is a breakdown of what a treatment plan will cost you:
New Patient Consultation

– $300

Review of Findings and Treatment Plan Appointment

– $300

Follow Up Phone Consultations

to monitor treatment progress will be billed at $300 per hour. Follow-up appointments are typically between 15-30 minutes. A follow-up phone call is recommended 2 weeks after beginning supplements, 4 weeks after beginning supplements, then monthly while the active treatment plan is taking place (approximately 6 months).

Patients should budget $500-$850 for Functional Medicine laboratory testing and $200-$300 per month for supplements.

Lab interpretation fee of $40 per laboratory test performed.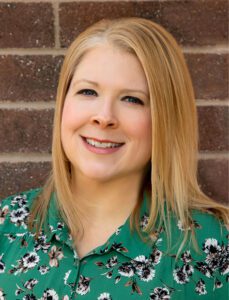 Contact Us For Your Initial Consultation
If you're suffering from anxiety, working with an integrative medicine doctor in the Kansas City area to check for SIBO, parasites, fungal overgrowth, dysbiosis, and inflammation is a really good step to take. Consider making an appointment with Dr. Melinda Griffin in her Functional Medicine Overland Park office. She is a highly experienced functional medicine doctor who takes a natural approach to treating her patients. Dr. Melinda Griffin has been a chiropractor for over 20 years and started functional medicine training after seeing the impact it made on her mother who had an autoimmune disease. She enjoys sharing her knowledge and passion for health with each of her patients. You can fill out a form on our website to get started setting up your appointment.